About Nicole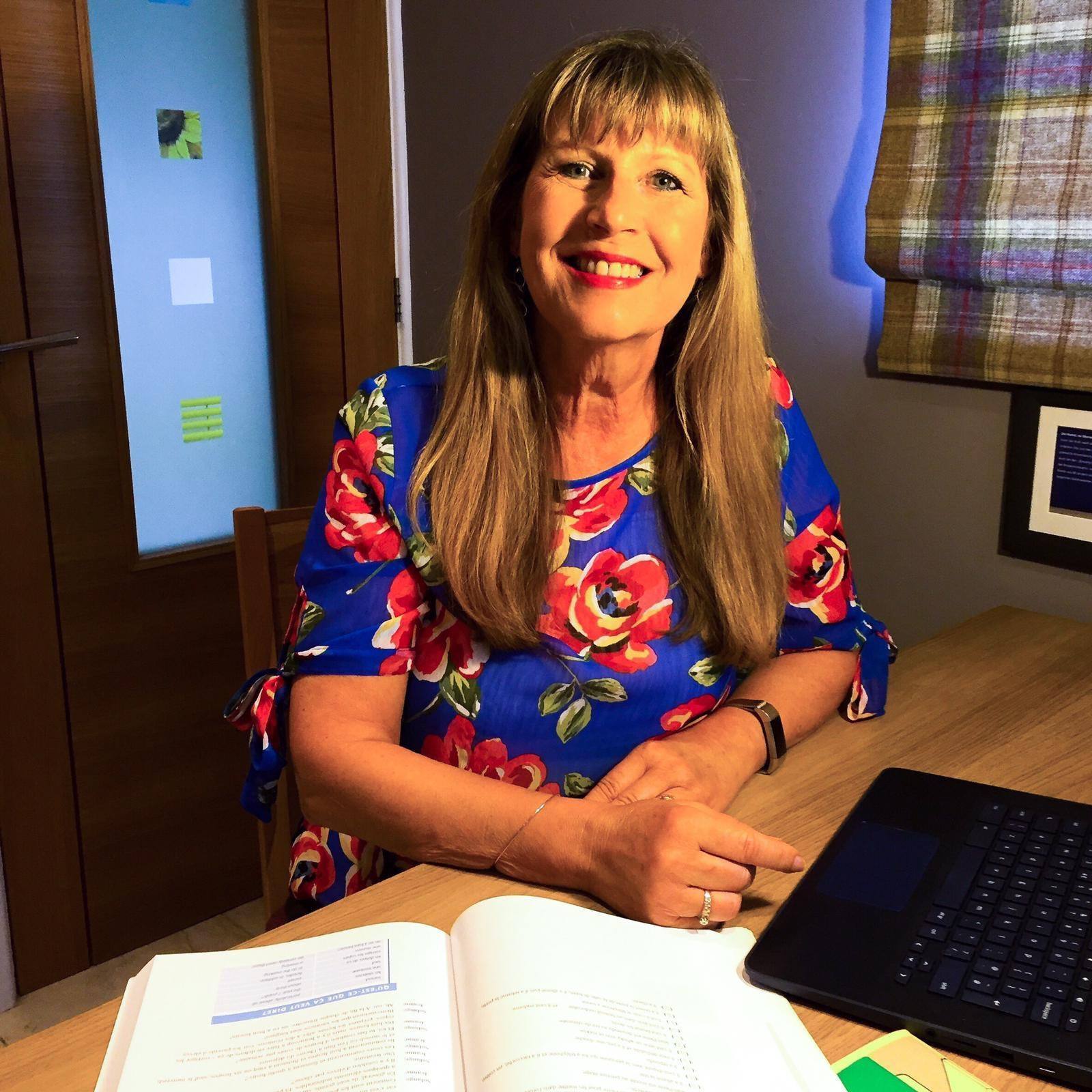 Bonjour! I am Nicole. Let me introduce myself.
My French roots.
Over a metre of snow was recorded on the day of my birth - a fact that my father used every subsequent years in my birthday cards! My native town, Roanne is situated north-west of Lyon and surrounded by beautiful hills covered with vines and forests. Gamay wine (same as Beaujolais) is the local beverage and I have many happy memories of "les vendanges" (grape picking days) spent at my family's small vineyard. By tradition, every milestone is marked with a large family gathering in a local village hall. The emphasis is on food, drink and dancing (you cannot keep me off the dance floor!). My daughter's wedding (as most weddings) lasted for 2 days – finishing in the early hours in the morning with une soupe à l'oignon (a French onion soup) - I know this may sound strange…). The family met up again the next day to finish off food and drinks, played pétanque and joined in the "clearing up" operation at the end of the day. As you can imagine, I am very proud of my roots and passionate about passing on my knowledge, of both the language and cultural aspects of France to you.
My family.
As a 20 years old student, catering college brought me to the UK and love made me stay. I am blessed with two daughters. My gorgeous granddaughter Clara loves to help when I am testing new teaching resources. Both daughters have strong connections with their large French extended family and we travel across "La Manche" (translates as "the sleeve" but actually means "the channel") as often as we can to spend precious time with them.
Tour manager.
After ten years spent in the hospitality trade, I had the opportunity to transfer my skills and trained as a tour manager, escorting British travellers to Paris and the Champagne region. It is fair to say that every trip was different and I accrued a wealth of experience dealing with a wide range of situations: some hilarious, some more challenging. Even after a decade of travelling back and forth, the beautiful city never failed to amaze me! Are you planning a trip to France or Paris? Click
here
to find how I can help you.
Teaching.
Becoming "un professeur" (a teacher) was a natural progression. I have been teaching for over 15 years in a variety of settings - from toddlers to adults – including children from 6 to 13 years old at Repton Prep ( formally known as Foremarke Hall) for 12 years. What a joy it has been to watch countless number of children (I believe over 2000 pupils at my last count) blossom from shy French speakers to being confident enough to express themselves in another language. My role also included preparing students for Common Entrance exams at Eton, Harrow and Rugby. Seeing many pupils achieving high grades and continuing their French studies to the highest level has been a great source of pride. Equally, it is great fun working with very young pupils and fascinating to see them embracing the concept of a new language without any inhibitions! It certainly brings out my funny side! You do not have to be a clown to teach but it does help. Click here for more information.
I have also privately guided and supported pupils preparing for GCSE and A level examinations. These former pupils are now thriving in their own professions and I love to hear from them from time to time.
Conversational lessons for adults is always is a very relaxed affair and diverse. It is a great opportunity to meet and interact with people. Whether you are a beginner or looking to improve, one to one meetings aim to help you reach your goals. Circumstances permitting, you may also choose to join a group. Click here for more information.
The love for my home country and the joy of sharing my knowledge are reflected in my teaching. I have a zest for life and believe in a relaxed and fun approach to tuition. I firmly believe that building a good relationship with you as a student (and your parents where applicable) is key to understanding your individual needs. Whatever you want to learn, I can accommodate. Above all, it is vital for you to feel comfortable so that learning French is an enjoyable experience.
I look forward to hearing how I can help you on your journey to improve your French!
Call 07907 126560 or email frenchwithnicolemoore@gmail.com